More about Palazzo Nero
Palazzo Nero is the epitome of luxurious and uniquely designed abayas, jalabiyas and kaftans gracefully put together for everyday wear as well as for more grander and special occasions.
It opened up 3 years ago with its one and only branch in ALHAZM, Qatar. Palazzo Nero pays elaborate attention to detail and craftsmanship with the help of 56 designers including some Qatari designers to provide the most glamorous and flattering collections to infuse your wardrobe with stylish and elegant staples.
They offer the perfect blend of local and modern designs to become synonymous with traditional style. They've held several mini exhibitions showcasing various different products, specializing in materials like cotton, silk, satin etc. They are most known for their outstanding designs and wide range of fabrics that feature intricate designs and delicate beadwork. Their latest collection involves a widespread one of colorful abayas and kaftans as part of their summer collection.
Palazzo Nero offers collections that are rich in embroidery and vivid in colors. They also work on customizable designs to suit every customer's exact requirement. Their interior is based on Qatari standards of design to add that extra taste of authenticity. They are also well sectioned to ease your way through the store. You can find the finest of customer service here, aided by knowledgeable staff that'll help you find the perfect piece for your special occasion.
To shop from Palazzo Nero is an experience in itself as they are the unmatchable pinnacle of elegance and luxury that equally aligns with ALHAZM's grandeur.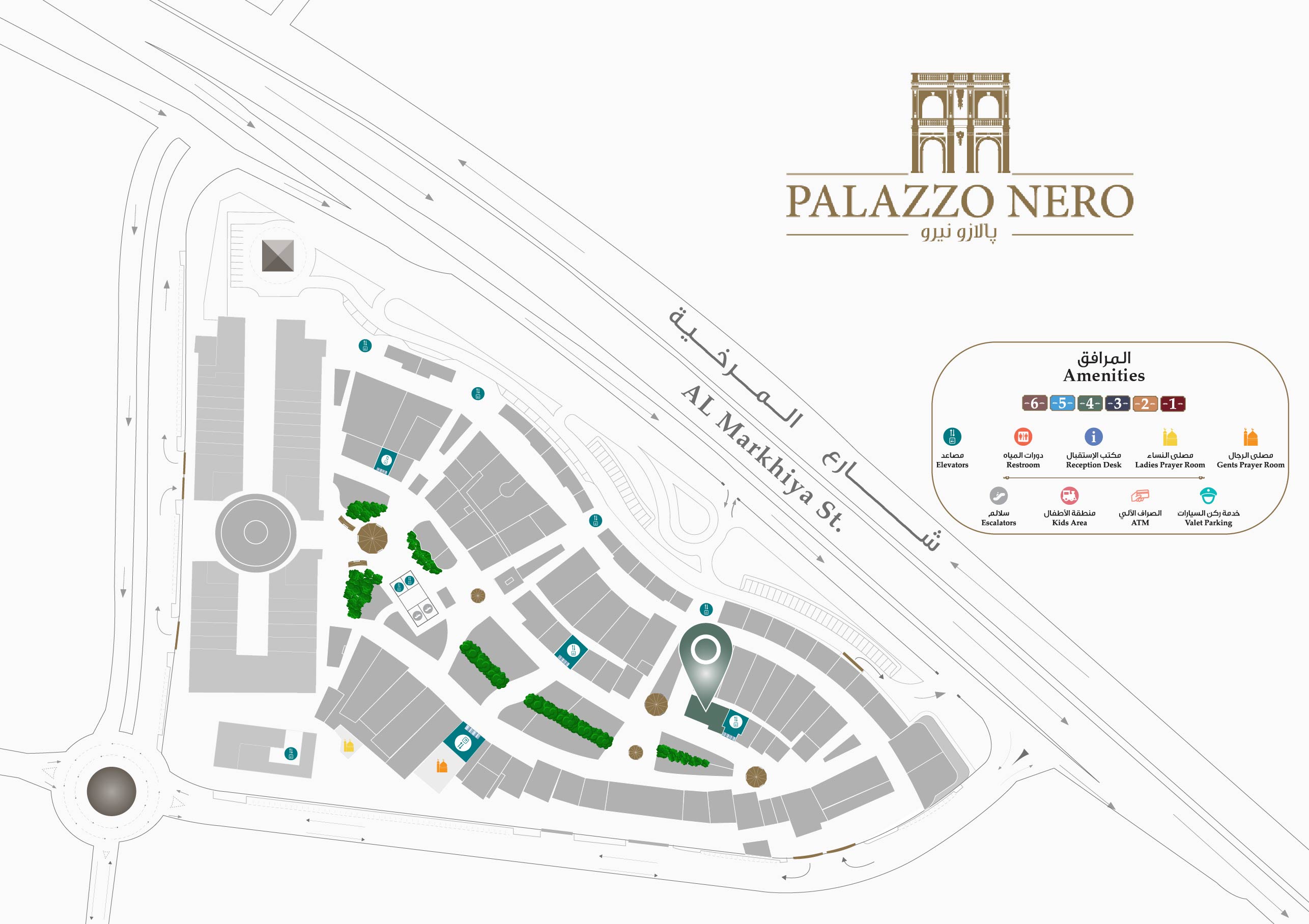 Opening Hours
Sat - Wed: 10:00 AM to 11:00 PM
Thu - Fri : 10:00 AM to 00:00 AM
Contact Details
+974 44967100, +974 33591320