More about De Beers Jewelry
De Beers Jewellers was founded in London with its first store opening in Old Bond Street. De Beers Jewelers is known to be the pinnacle of diamond jewelry with an experience of over 130 years. The world's most beautiful diamonds through creativity and craftsmanship combined with distinctive designs makes De Beers the epitome of diamond jewelry. De Beers opened its first branch in Qatar in March, 2021 in ALHAZM matching the luxury of the mall with its intricate designs.
De Beers is invested in ensuring all the diamonds it discovers create a lasting positive impact for people. De Beers focuses on diamond jewelry that last forever and their commitment to customer service and providing the best for their customers as well.
With classic and contemporary designs, white to glamorous color diamonds and a variety of diamond shapes to suit every taste, De Beers experts meticulously hand-select each and every one of their diamonds assessing them on three major characteristics Fire, Life and Brilliance to reveal its actual beauty.
Some of De Beers best collections include the Enchanted Lotus, which symbolizes purity and eternity just like the diamonds in it and Dewdrop, inspired by dawn, and the morning dew that clings to the petals of flowers representing the natural beauty of nature.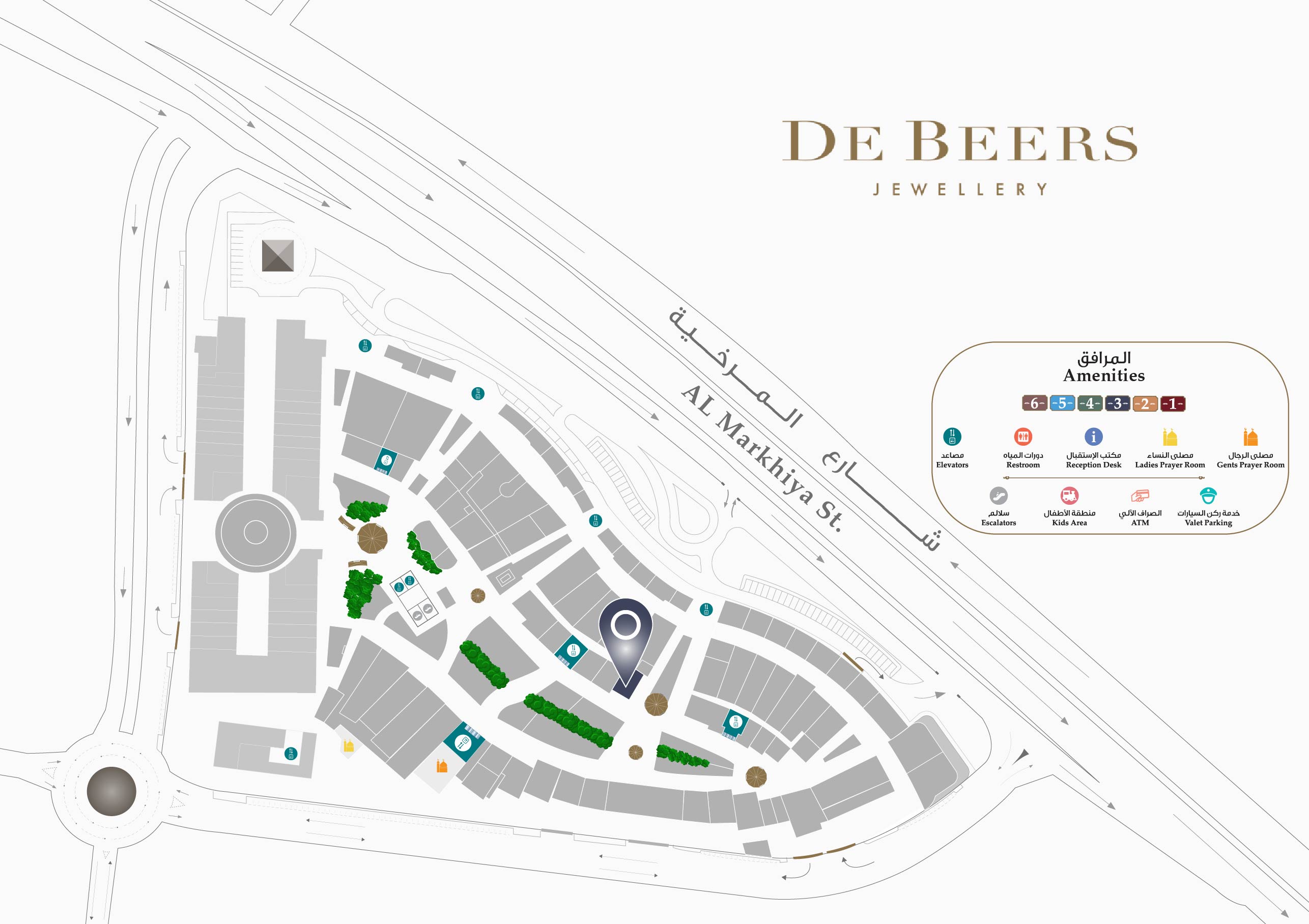 Opening Hours
Sat - Wed: 02:00 PM to 11:00 PM
Thu - Fri : 02:00 PM to 00:00 AM