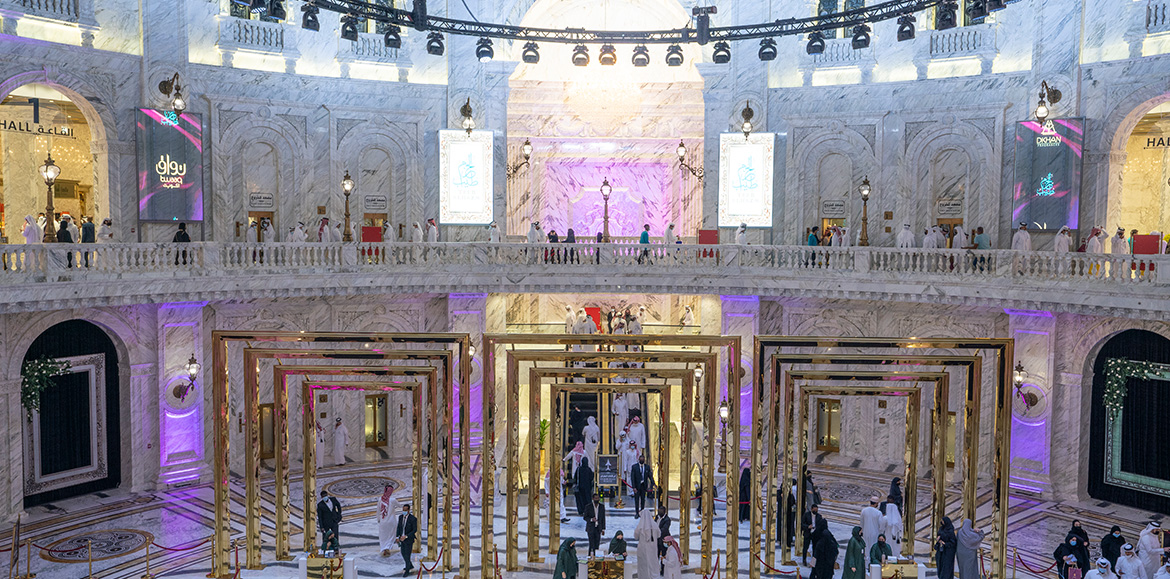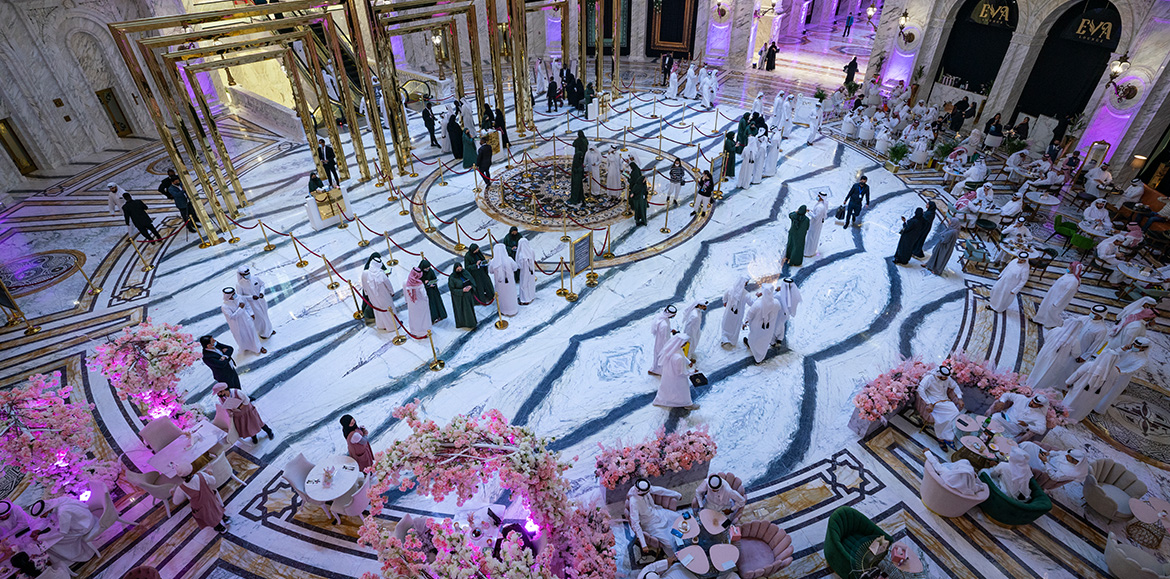 TEEB ALHAZM is one of the most well-organized, well-reputed, and prestigious perfume exhibitions conducted in the Galleria, with multiple succesful editions organised and many more to come. The event is a pinnacle of luxurious perfumery that hosts over 100 vendors of perfumes, Oud, and Oud oils from around the globe. ALHAZM leaves no stone unturned for its visitors when providing the most diverse exhibitors for this event.
As the pioneer of hospitality, ALHAZM provides all the necessary setups and presents the exhibitors with all the required branding throughout the event. ALHAZM provides valet parking and bellboys for its visitors to make their visit as convenient and seamless as possible.
ALHAZM believes in providing the utmost luxurious experience for its guests and exhibitors during their events. TEEB ALHAZM has been one of ALHAZM's most successful events of such grandeur over the years, with a footfall of over 500,000 people and an area of over 5500 sqm.