More about Razza
Established in February 2022, exclusive to ALHAZM, Razza is the pioneer of luxurious department store for men. At Razza, their aim is to be able to provide the best service and a wide range of products for their customers to choose from. Razza specializes in providing a one-of-a-kind experience in which you can start from choosing the fabric to the detailed finishing of the product.
With traditional values and an exceptional fabric quality, Razza provides the complete solution for your Thob, Ghotra, Shemagh, caps, Ogal and Shawl in their department for traditional clothes. With various products imported from fabrics of Italian brands and having ready-made Swiss design for Ghutra and Shemagh, Razza has the complete department for all you need.
Various other products such as handmade embroidered Shawls, perfumes that are exquisitely made in France, cufflinks, sunglasses from the very famous Swedish brand – Gentleman, pens from Dior, Dupont and even Bentley. Swiss watches from Blue Diamond, and a lot of limited-edition sport watches from Al Bidda. Wallets, Card holders and passport covers made from authentic leather of alligators, lizards, ostriches and more.
Razza specializes in providing the most authentic leather with exquisite finishing in their products. Providing even calf, ostrich and crocodile leather Arabic style sandals made for a special occasion. Their hospitality and services are commendable with detailed knowledge and specialist among the various staff members who are ready to serve customers with utmost professionalism and quality.
Overall, with unique and rare to find products in the region combined with proactive and responsive service, Razza is the one stop-shop for all your luxurious needs.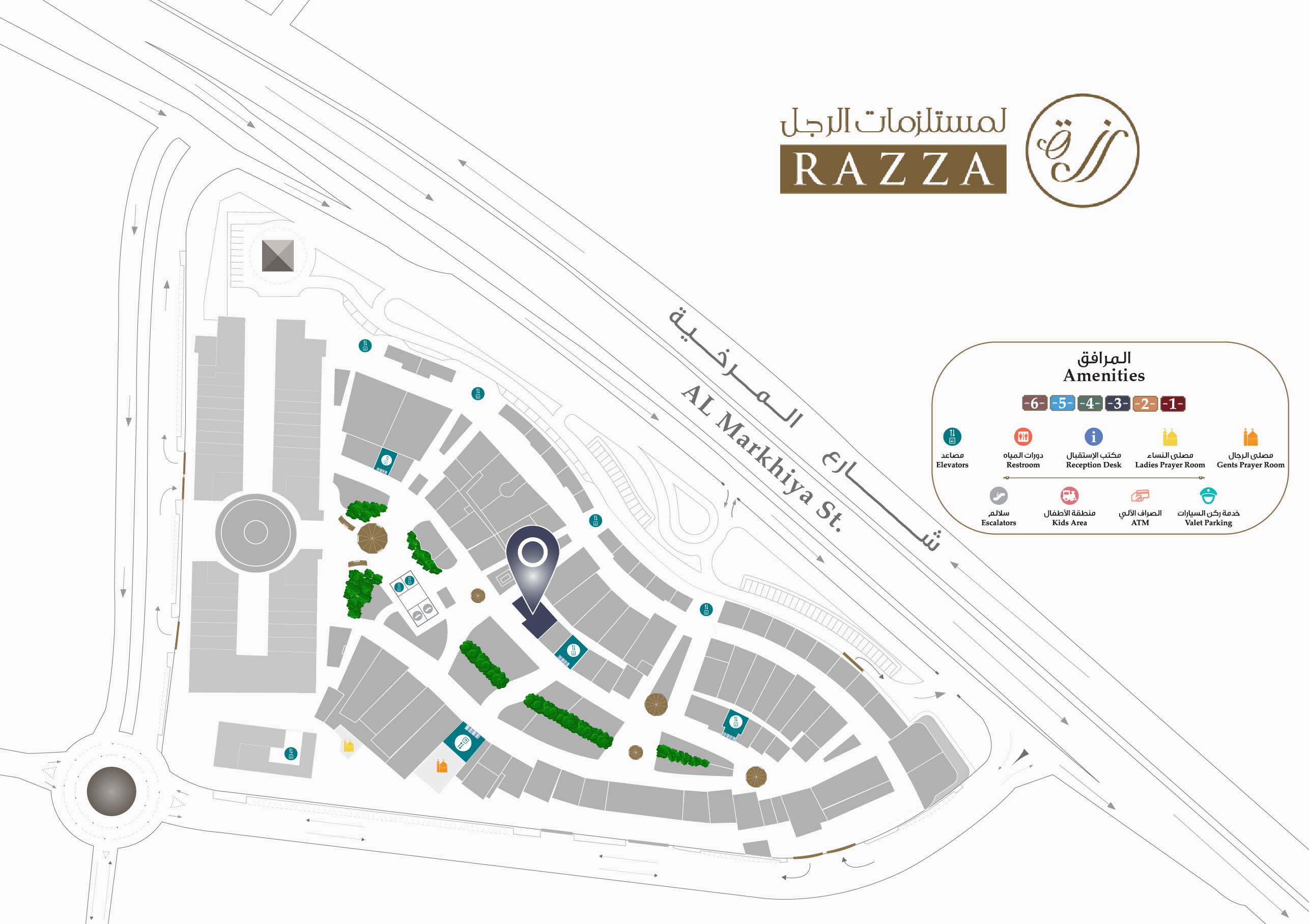 Opening Hours
Sat - Wed: 02:00 PM to 11:00 PM
Thu - Fri : 02:00 PM to 00:00 AM