More about Little Ones
Little Ones is a children's store launched in ALHAZM in 2019 that offers an impressive assortment of international brands of modern and high-end children's needs. They have a variety of warm clothes and socks that fit perfectly on your children that also keep pace with the trend of fashion. They are also characterized by softness and lightness to be comfortable on the body of your little one.
Whether you are expecting a new baby or are looking for the perfect gift for a loved one, Little Ones will be your favorite destination to acquire the most luxurious ready-made or customized gifts.
Little Ones also provides a wide range of clothes for both girls and boys from newborn to 16 years old which includes comfortable pajama sets, cotton clothes, a variety of sports and formal sets for boys, special occasion dresses with distinct patterns for girls, bags and hats and various other accessories, Little Ones also provides a service of altering clothing sizes to best suit your children.
Taking into consideration your children's comfort and appearance, it also provides high-end casual and sports shoes, and sandals for children with modern and elegant styles. Considering their customers' needs, Little Ones is keen to display seasonal collections, such as the summer collection, that gives the child a greater sense of comfort.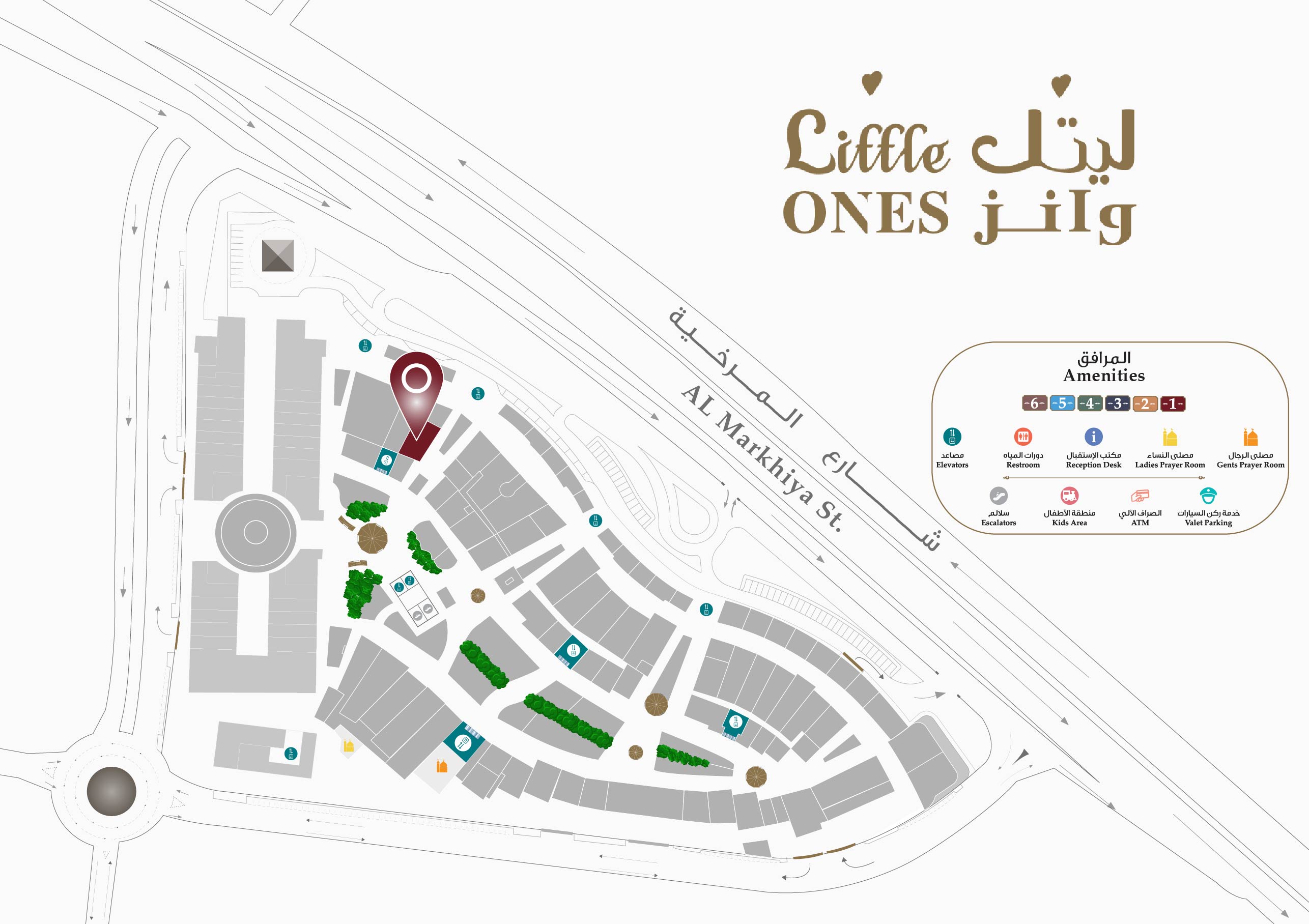 Opening Hours
Sat - Wed: 02:00 PM to 11:00 PM
Thu - Fri : 02:00 PM to 00:00 AM
Contact Details
+974 44967137, +974 50259376