More about Glam District
Glam District is a luxury shop in ALHAZM that displays the best international brands of medical cosmetics, skin, hair and body care products as well as perfumes and make-up supplies. They have set out to cover more tastes in providing international medical cosmetics in high quality, attracting luxury and famous international brands such as Dermadoctor, Lancer, Skin Design and the Korean Perderma which manufactures cosmetics with natural herbs and oils.
Come over to Glam District and shop their wide range of Make-up products with top regional brands like the Kuwaiti brand OFRA and other well-known Qatari brands in the store.
They also provide the best brands of perfumes like the oriental floral perfumes of Chopard and the Italian Bvlgari perfumes with a distinctive bouquet of amber, oud, musk, patchouli that are unique in their form and composition. They're keen to add everything that is new and exclusive like 111 Skin brand which includes the formula of Diamen granules that are effective in tightening the skin, resisting wrinkles, and closing pores. They also have the famous brand Skin Design exquisitely imported from London. Glam District offers luxurious gift boxes in different sizes that are prepared according to your taste and needs.
To optimize your visit, Glam District also presents the customer with a free makeup service or skin cleaning by the beauticians in the charming Pearl room inside the shop with the same brands purchased by the customer when purchasing a certain amount.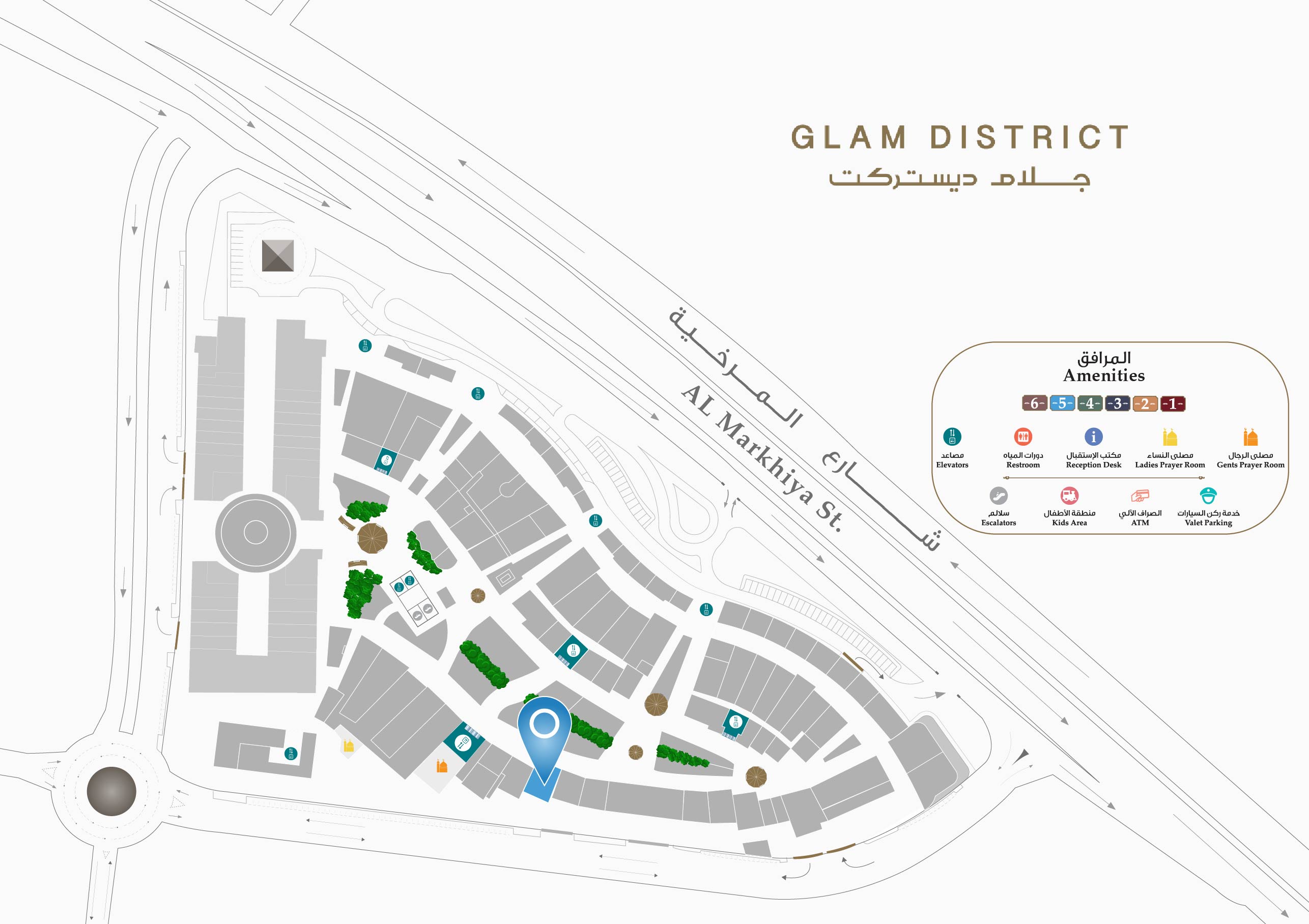 Opening Hours
Sat - Wed: 02:00 PM to 11:00 PM
Thu - Fri : 02:00 PM to 00:00 AM
Contact Details
+974 44967013, +974 50299715