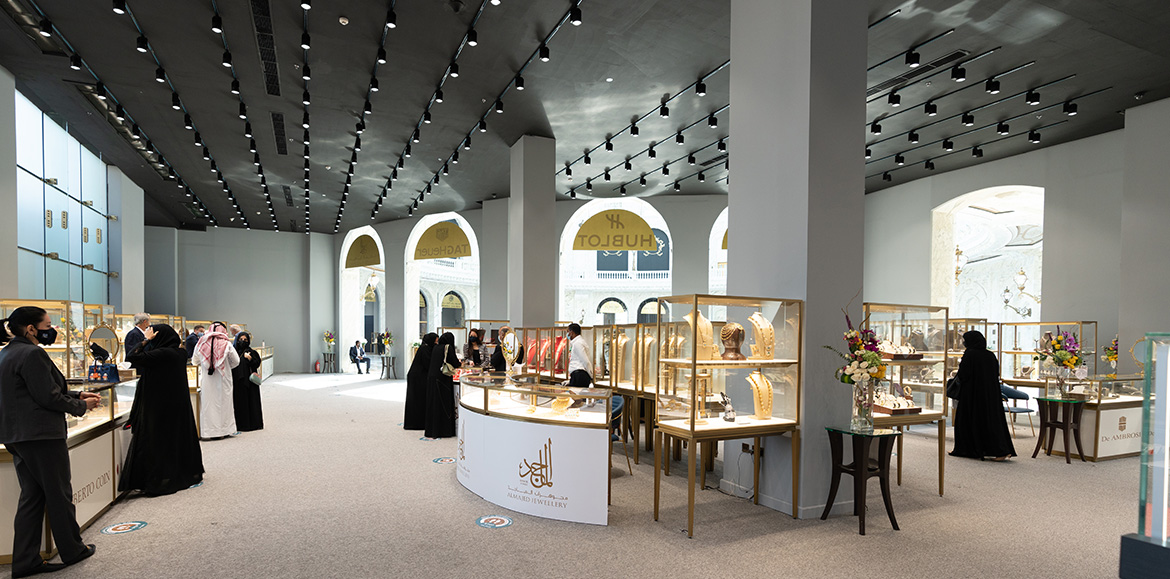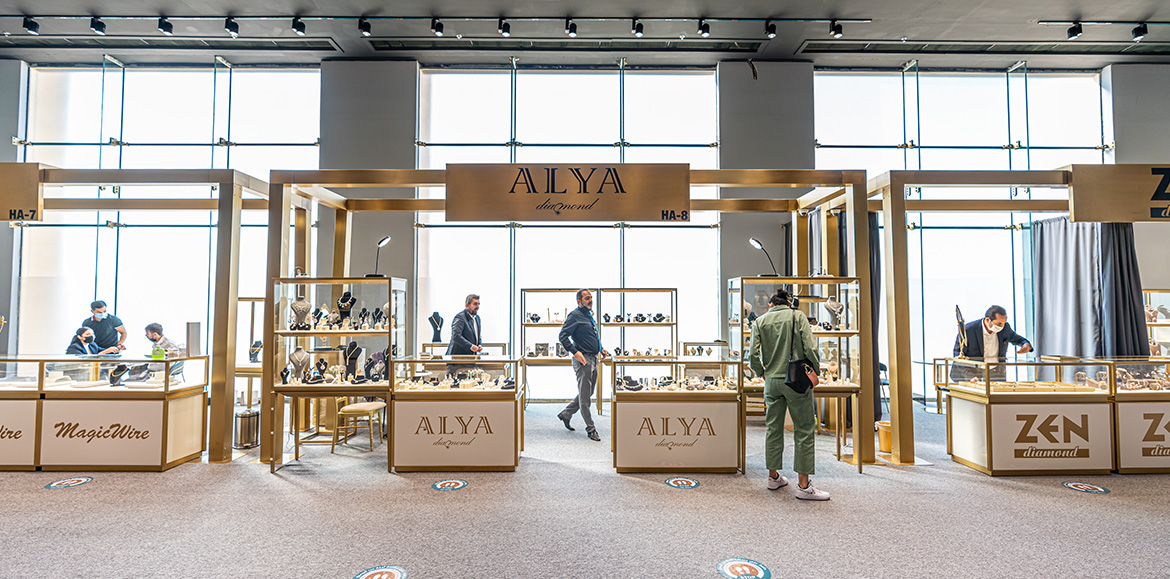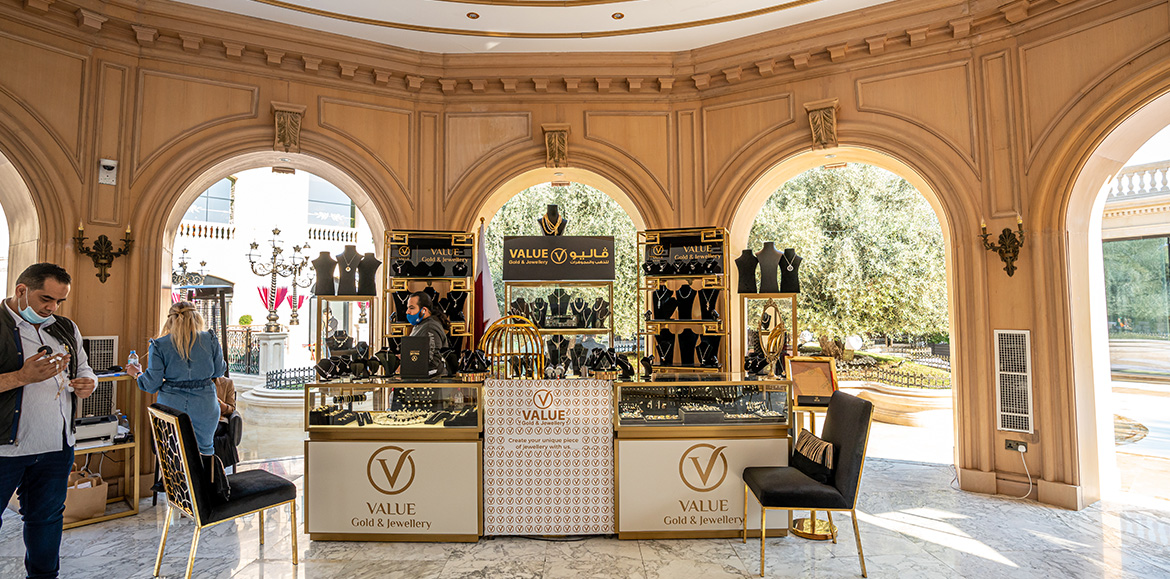 ASJAD Exhibition is one of ALHAZM's most grand and luxurious jewellery exhibitions that focuses on gold and diamond jewellery along with certain collections of high-end watches. They have hosted exhibitors from several parts of the world like India, Pakistan, Oman, UAE, Bahrain and other international countries like the UK, USA, France, Germany, Turkey and more. The event witnessed a large number of VVIPs' attending along with some other notable personalities. ALHAZM has had the honour to host Asjad Exhibitions for its last 5 editions where several vendors get to display their most exclusive and elegant designs.
ALHAZM also encourages and provides a Qatari pavilion to support young Qatari designers to showcase their talent on a grand scale. The exhibitors present a combination of international as well as traditional designs to suit the audience in attendance. They also have known Qatari brands exhibiting their most elegant pieces of limited editions like Al Fardhan, Ali Bin Ali, Al Majid and many more. During the event, the visitors of the event were also provided with a VIP lounge to relax and take a break while their time at the exhibition along with valet parking and bellboys, ALHAZM served with the highest standards of hospitality and luxury.
They also provided their vendors with all the required furniture and set up booths to carry out and showcase their collection in the most decorous manner. They also provide their visitors with diamond testing centres to ensure the authenticity of the items being sold.