More about Arabian Notes
In 2022, Arabian Notes launched in ALHAZM to form an integrated exhibition that includes the most luxurious Qatari and Gulf perfume brands from various GCC countries.
Arabian Notes attracts the finest Omani, Kuwaiti and Qatari brands, in addition to Italian, British and Swedish brands with an Arab flair, making it an ideal place to acquire the finest perfumes, incense and oud. The most famous and sought-after brands that have been attracting the attention of women and men in Qatar are the Najla Perfumes and the best-selling Qatari brand with its diverse collection of Perfumes, incense and sprays along with the Qatari Will with its fragrance and diversity to satisfy the tastes of our visitors.
Arabian Notes provides the best precious Oud and its rare notes, that carry distinctive and refreshing aromas. They also work on continuous improvement and development to bring new products according to the taste and needs of the people. They also provide some exclusive products that can only be obtained in ALHAZM, such as the Kuwaiti brand of Dukhan and Al Wedad and the Omani taste.
Arabian Notes is your ideal destination for acquiring luxurious and deeply meaningful gift boxes of different sizes and components to gift your family and friends on their happy occasions. They also provide modern incense burners of different sizes that suit your elegance and originality.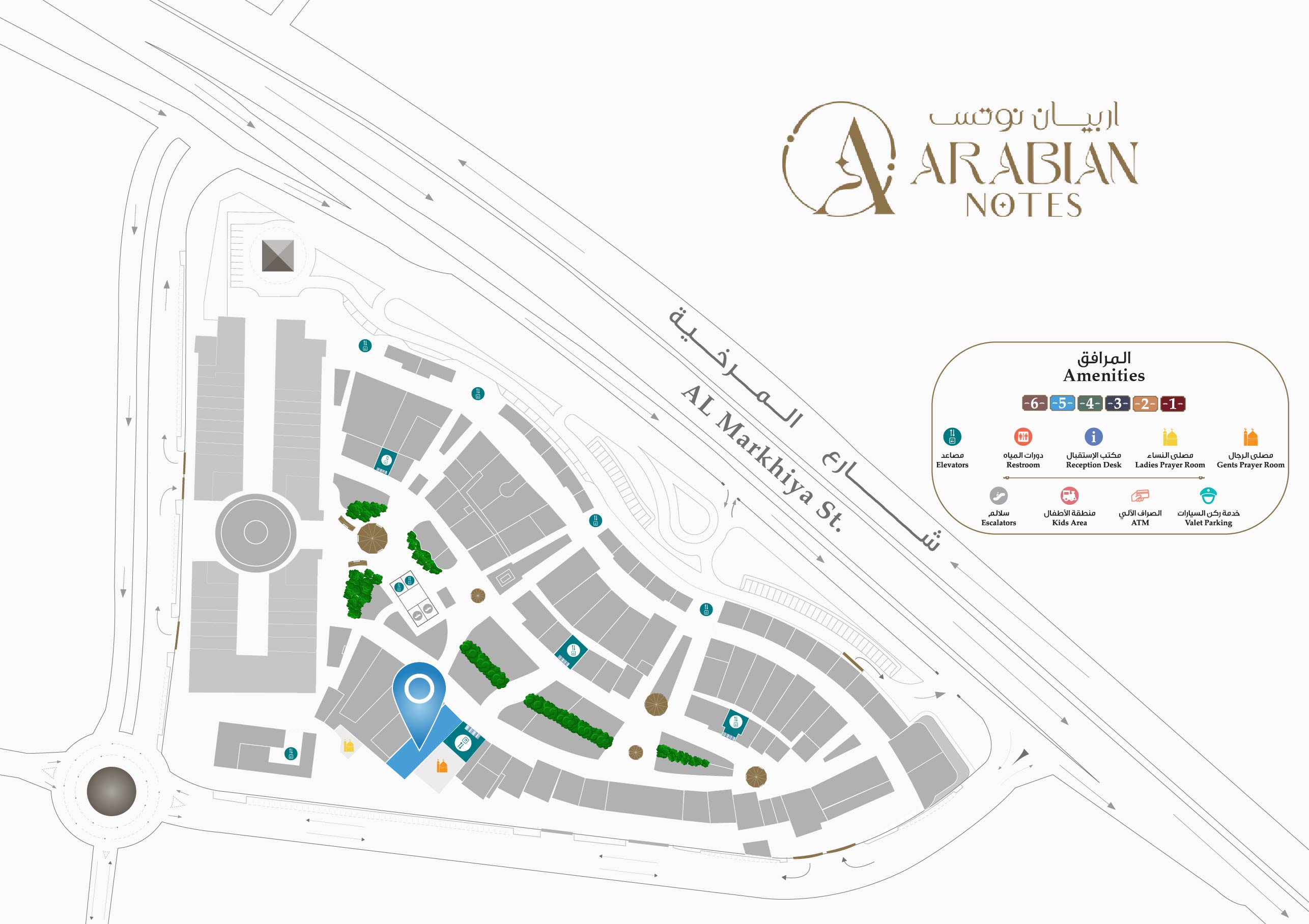 Opening Hours
Sat - Wed: 02:00 PM to 11:00 PM
Thu - Fri : 02:00 PM to 00:00 AM
Contact Details
+974 55076180, +974 44967121