More about Aldo Coppola
Aldo Coppola founded in 1965, is a worldwide luxury beauty salon chain inspired by the philosophy of excellence in hair, beauty, and wellness for the soul. The company today stands for true innovation in the world of hair and beauty. Aldo Coppola Doha offers a wide range of beauty services for Hair, Nails, Facial and Body Services.
The salon in ALHAZM provides a very modern take on comfort, boldness, uniqueness, and innovation. It was designed by the Chicago based Anton Kobrientz and the interior was brought to life by Timeless Marble tiles by the LEA. There are VIP suits for those client's preferring privacy and luxury. The VIP rooms are furnished with cocooning beds, invented by Aldo Coppola in 2010, for clients wishing to enjoy a full body massage whilst receiving a hair treatment to complete the beautiful journey. Aldo Coppola Doha offers hair services, hair therapies, facial and body services, manicure and pedicure.
Our hair stylists and technicians have all been extensively trained at the Aldo Coppola Academy in Milan to provide the highest care, consultation and expertise promised by the brand. Living by its mission for perfection and believe that health and beauty start from the head, Aldo Coppola is also highly regarded for its Made in Italy natural and healthy hair and beauty product lines which are exclusively used in the salon.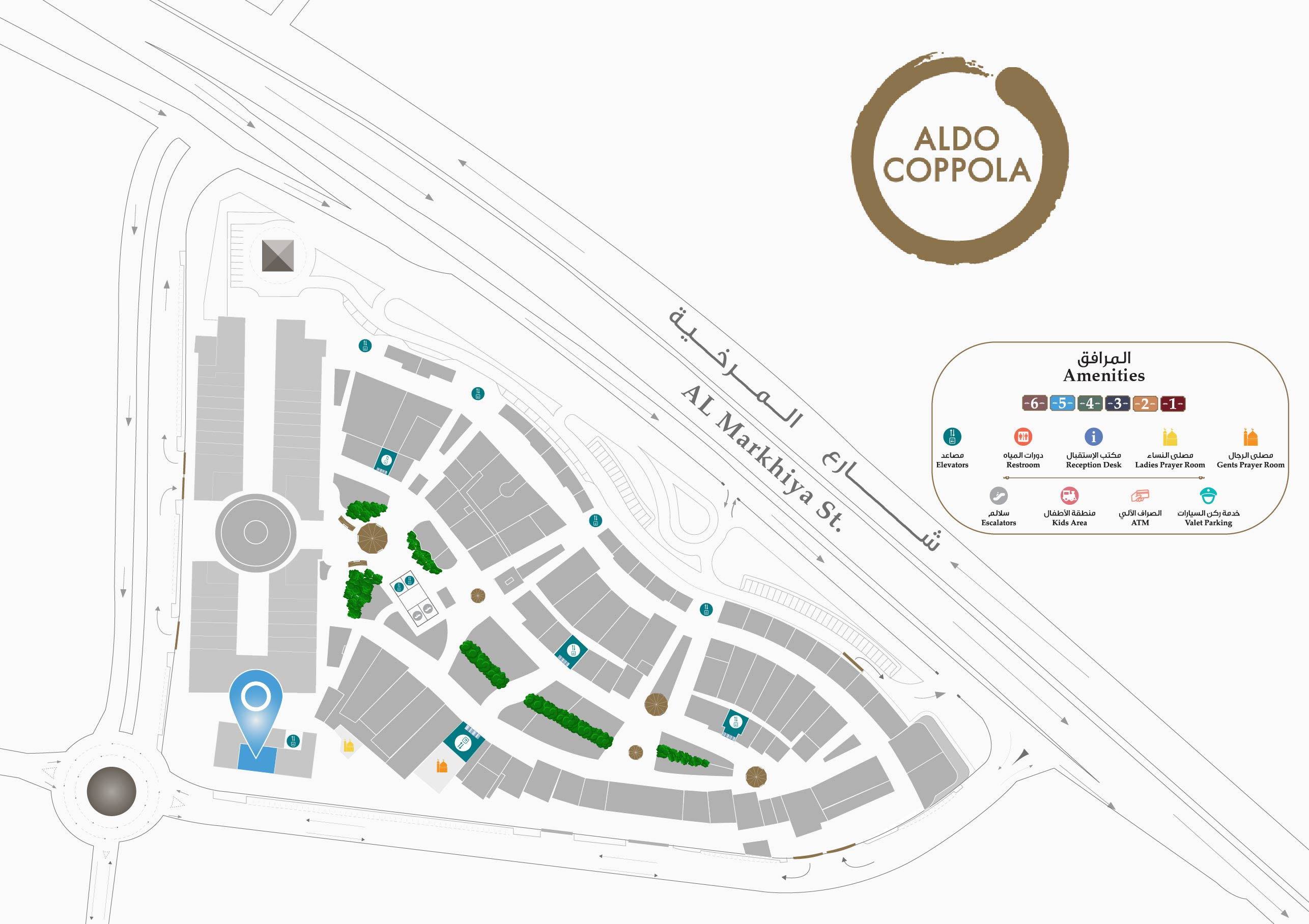 Opening Hours
Sat - Thu : 10:00 AM to 09:00 PM
Fri : 12:00 PM to 09:00 PM